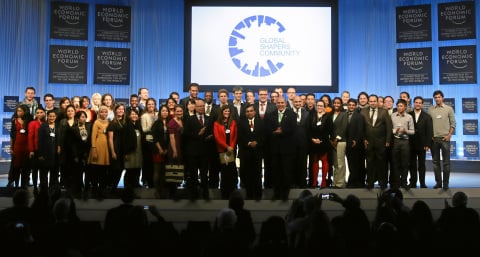 "The Coca-Cola Company awarded a $10,000 grant."

Social Collective receiving a start-up grant in at 2014, The World Economic Forum, Davos, Switzerland
From a Government Commission to a Global Mission: The Founding of Social Collective
In the early days, we were a small but driven group of data enthusiasts with a vision of using technology to make a difference in the world. Our focus was social impact, and our goal was to create a system that could efficiently and accurately track and report on the impact of social initiatives. We knew that with the right information, governments, non-profit organizations, and private entities could make informed decisions that could drive real, meaningful change. However, we also knew that obtaining that information was often the most significant barrier.
The breakthrough came when the Government commissioned us to build the National Youth Service Database. This was an exciting opportunity to apply our technology and expertise to a cause we were passionate about - empowering the youth. The project involved collecting and managing a vast amount of data related to youth services nationwide, a task that seemed daunting but exciting to our small team.
Today, we stand proud as a leader in social impact software reporting. But we have never forgotten our roots
The National Youth Service Database was not just a project; it was the starting point of our journey, the catalyst that transformed our small data-focused group into a team with a mission to maximize the sustainable impact of the world's ESG investments. It continues to remind us of the transformative power of data and the importance of our work
A unique solution
Our work was able to attract customers who shared the reporting issue. With this, we started to evolve.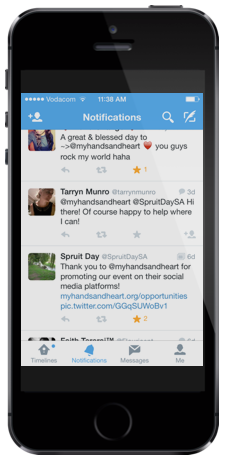 Our History
As we delved into the project, we quickly realized the massive impact our software could have. The data we collected helped the Government make informed decisions about funding and policies related to youth services. It was our first glimpse into the potential of our technology, and it drove us to think bigger.
Encouraged by the success of the National Youth Service Database, we saw an opportunity to expand our horizons. Our mission evolved from building a database for one specific purpose to creating a universal Social Impact Software Reporting System. We realized that our technology could be applied to any sector, from education to healthcare to the environment, that required impact reporting.
The journey was not easy. There were countless challenges, from securing funding to refining our algorithms. But each challenge only solidified our resolve. We knew that our work could change the way organizations approached social impact, and we were determined to make our vision a reality.
2015 Version... Nostalgia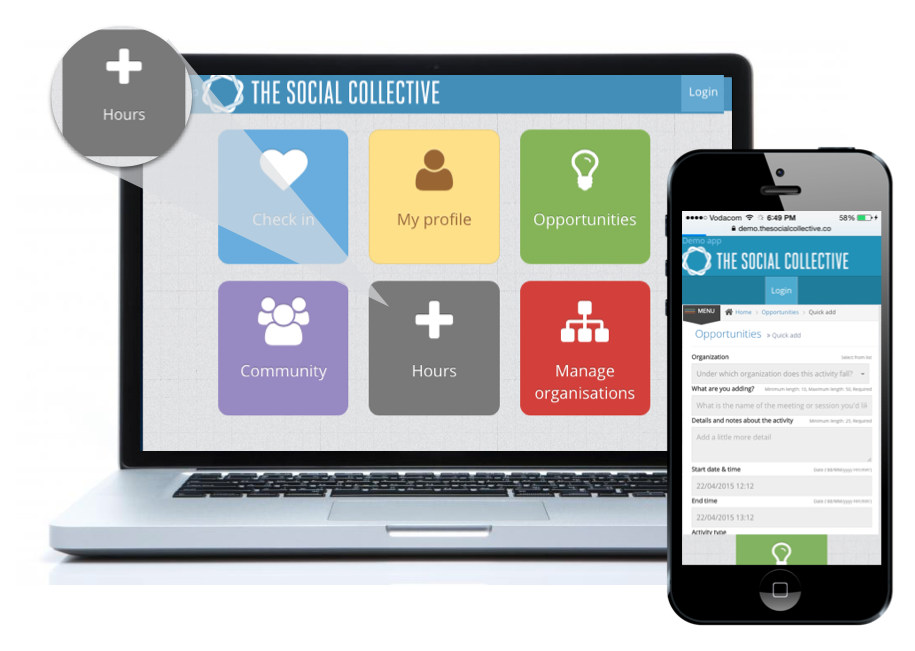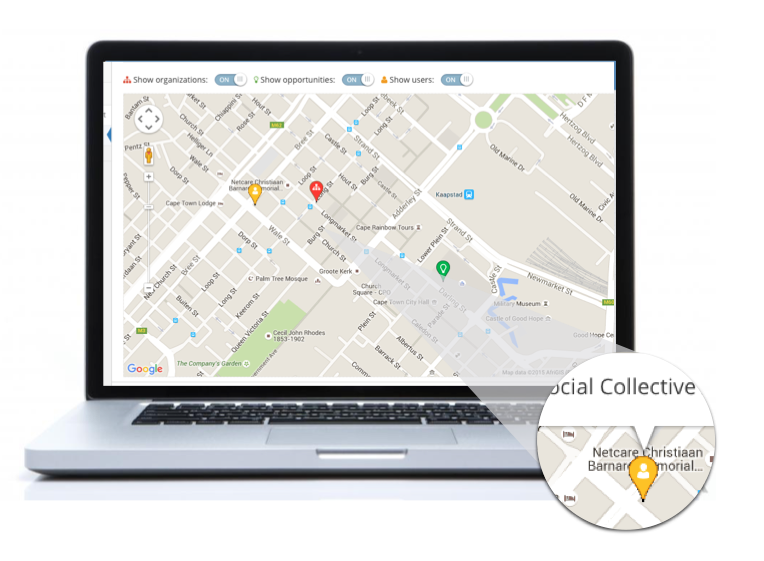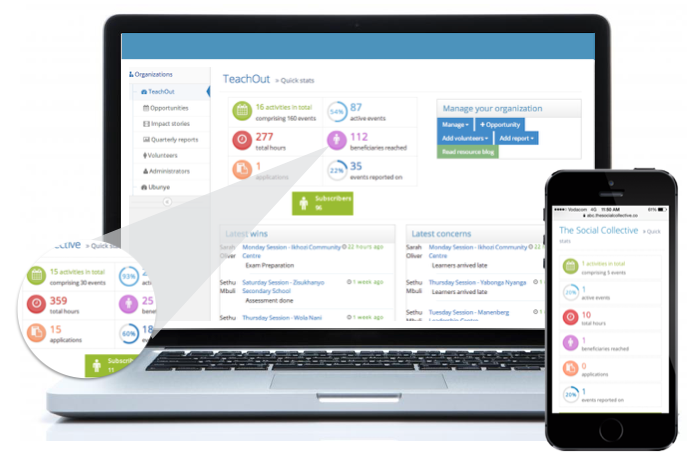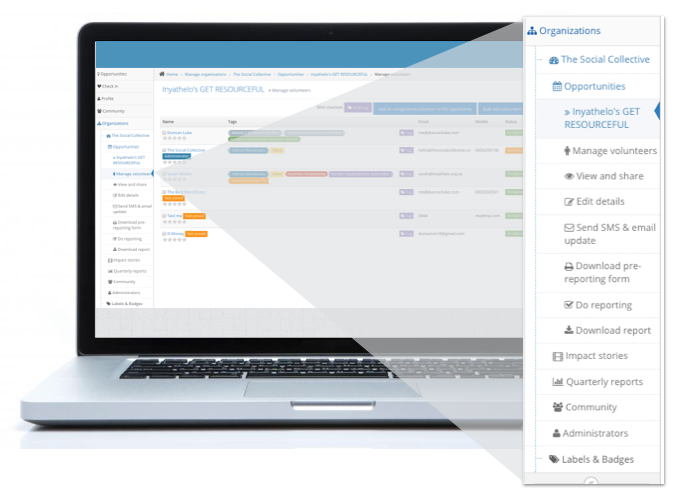 ...2013 Version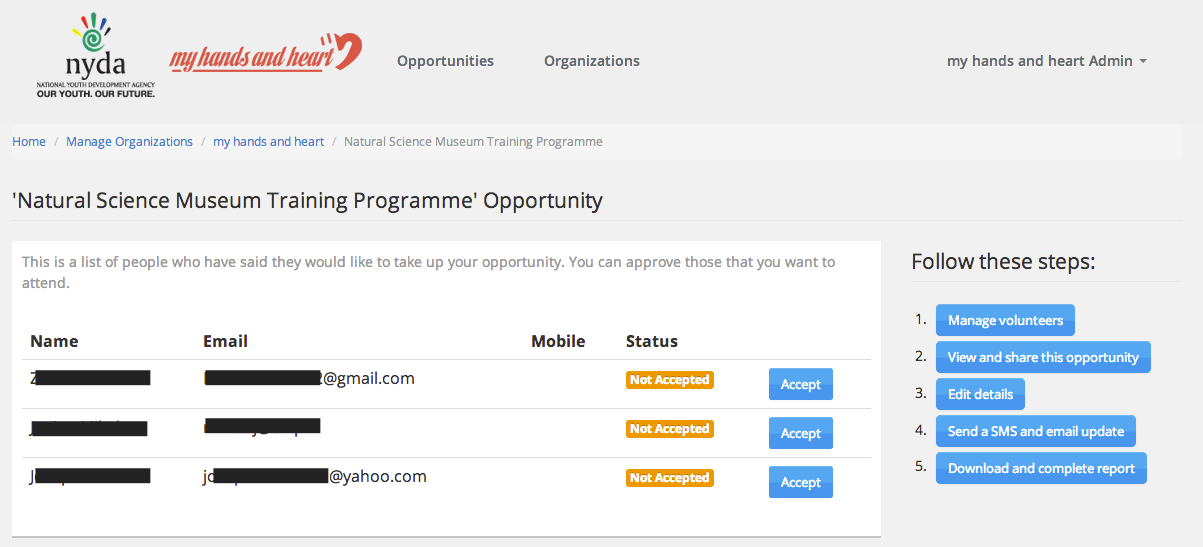 Unleash the Full Power of Your Data with Our Comprehensive Monitoring, Evaluation, and Data Solutions
📊
Are you tired of navigating through disparate data sources and struggling to present cohesive, real-time impact reports? Are you worried that your current data management solution is failing to keep up with your organization's growing needs for security, transparency, and efficiency? Look no further. We are your ultimate partner for converting raw data into meaningful insights, helping you drive change and achieve your mission more effectively.
Here's How We Make It Happen:
Impact Dashboards 📊
Say goodbye to static spreadsheets and complicated software. Our Impact Dashboards are visually intuitive, easy-to-navigate, and present real-time data that empower you to make data-driven decisions. It's a single, centralized platform where you can see the metrics that matter most to you, your team, and your stakeholders.
Centralized Indicators, Stakeholders, and Data Collection Processes for Transparency 🌐
We understand that data is most effective when it's transparent and easily accessible to all stakeholders involved. Our solutions centralize all your key performance indicators, stakeholder information, and data collection processes. This ensures that everyone from board members to field officers are on the same page and are equipped to make data-informed decisions.
Software Customization and Implementation of Fully Integrated Impact Reporting Software 🛠️
Why adapt to a tool when the tool can adapt to you? We offer fully customized software solutions tailored to your specific needs. This ensures that you don't waste time or resources on functionalities that you don't need. Our implementation process is seamless, ensuring minimal disruption to your ongoing operations.
Reporting Services: Impact Reporting Data Management and Reporting 📝
Our expert team can manage all aspects of your data reporting, from collection and analysis to presentation. Imagine having elegant, insightful reports automatically generated and sent to key stakeholders without you lifting a finger. It's not just about showing data; it's about telling a story, your story, in the most compelling way.
Custom Cloud Architecture for Custom IT Security Requirements ☁️🔒
We understand that data security is a non-negotiable priority for your organization. That's why we offer custom cloud architecture designed to meet your specific IT security requirements. Our robust security protocols ensure that your data remains confidential, secure, and accessible only to those who need it.
So why settle for a one-size-fits-all solution when you can have a fully customized, comprehensive data management and reporting solution tailor-made for you? With our proven model, we've helped countless clients like you to achieve their data management and dashboard reporting goals.
Take the first step in supercharging your impact.
Contact us today to schedule a free consultation. Together, let's make data your most valuable asset!