We offer a software subscription supported by unique impact reporting services and hosting support.
From a fully integrated cloud system which enhances global companies' impact operations to the smallest data point across our users' impact initiatives
AI Indicators
$58/month
Shared, low cost portal for reporting on the basics
Centralised impact indicators

Set targets and track performance with projections

Financial indicators, offering support for a wide range of currencies and custom exchange rates

Smart indicators allow for continuous automated mathematical calculations
Impact Reporting
$699/month
Create your very own portal for all your groundbreaking initiatives
Support for multiple initiatives, stakeholders and indicators

Due Diligence for automated compliance

Custom Impact dashboards

Connect stakeholders for easy data collection
Full Portal
$2309/month
A dedicated Impact Portal an database
Custom branding custom naming and dedicated portal

Custom security support for IT governance controls

Professionals support
For pricing in ZAR and GBP, please request a free quote below
All plans include
Impact reporting and dashboards in a centralised location
User Profiles

Supported by Organisation profiles

Sessions Reporting

Events, Activities, and Attendance Reporting ​

Secure Cloud

AWS Secure Cloud environment for your data
Impact Reporting

Chart to help you build your next impact report

Automated Reminders

Let the system free up your time, it collect data for you

Constant updates

Weekly updates improve your ability to achieve your impact targets
Data Manager level of support for your Impact Reports. Volume discount offered up to 80% off
Pricing is per initiative per reporting organisation
Starter
$3.50/month
Some key features
Impact Indicators Library

Program Performance Prediction

Alerts, Reminders and Deadlines
M&E Analytics
$8/month
Some key features
Indicator building support

Chart and Dashboard building support
Data Manager
$16.50/month
Some key features
Data and unit verification

Narrative of report writing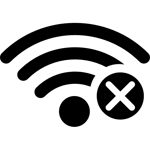 Forms
$8/month
Offline Forms sent to your impact reporting system
Simple to use offline mobile app

Multiple field types

100 Submissions per form per month
Users
$35/month
Approved users with easy access to offline forms
Onboarding support

Submission support

Access to online portal
Frequently asked questions
Learn about how we fit into your company
Is the offering a solution service or portal

The social collective school offering is a cloud portal. The portal empowers your users to build impact reports. Additional services allow us to help you achieve your desired impact dashboards.
We have existing data and existing systems and data. Is it compatible?

Yes, The Social Collective solution brings all the impact data into a single view. We are able to integrate into your existing systems, data and processes.
Is my data secure?

We operate under sucked to security standards and undergo regular data audits. Ensure your data is secure and compliant.

We offer several locations to host your data, and offer custom data security packages.
Can you show me what the system can do?

We offer a free trial, computer free trial form and we will put together a sample of how the system will solve your impact reporting problems.