Release Notes: Grouped Sessions
By
Growth Writer
·
2 minute read
We are thrilled to unveil the latest feature update for The Social Collective, introducing a groundbreaking transition from the traditional recurring sessions to a more streamlined Grouped Sessions format. This update aims to simplify participants' collection of pre- and post-end-user forms while significantly enhancing management and reporting capabilities. With this enhancement, users can expect an optimized and efficient experience within The Social Collective.
Key Features:
Grouped Sessions for Effortless Management
The transition to Grouped Sessions simplifies the process of managing multiple sessions within The Social Collective. By grouping related sessions together, users can effortlessly organize and oversee them as cohesive units, leading to improved efficiency and better organization.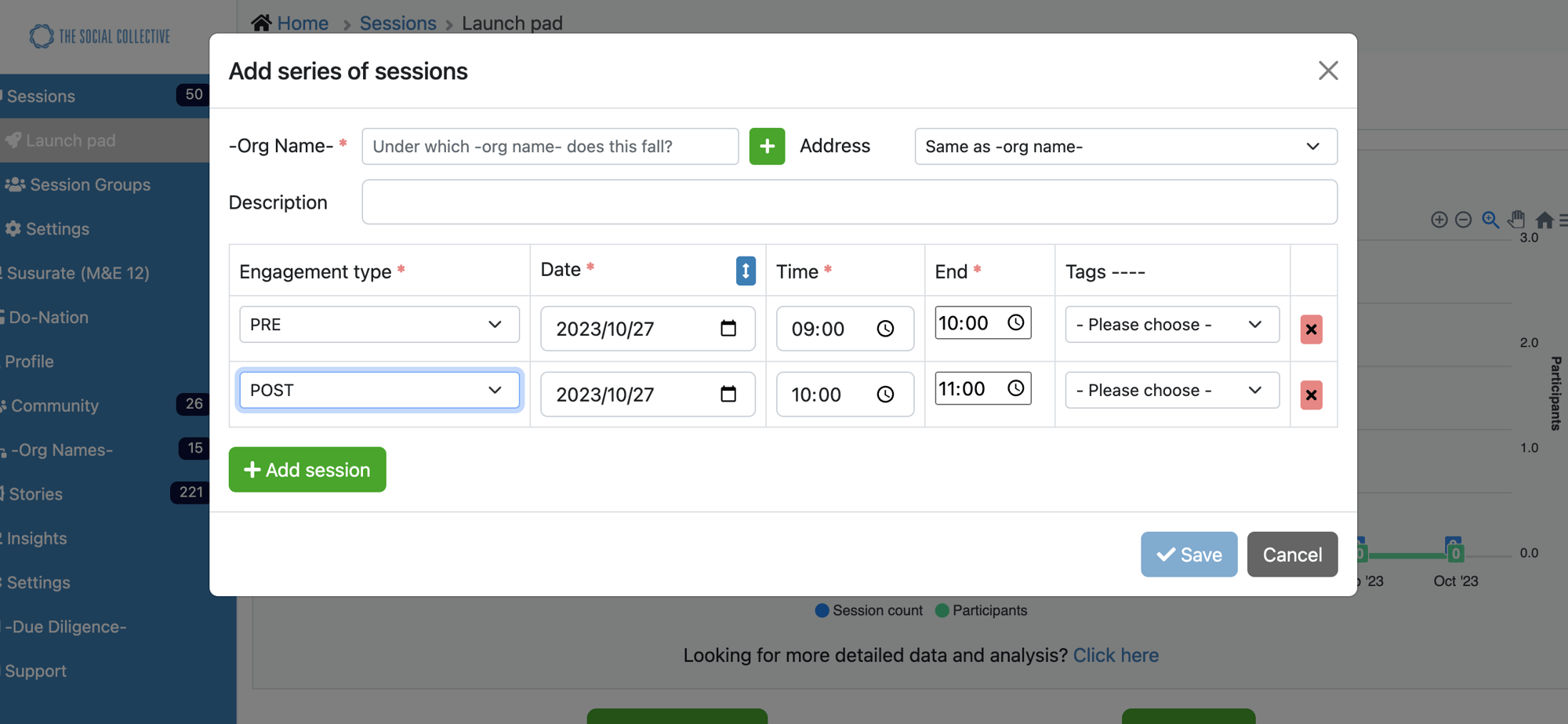 Automated Dashboard for Comprehensive Insights
This update also introduces an automated dashboard specifically tailored for monitoring sessions and participants. The intuitive dashboard provides real-time insights and a comprehensive overview of ongoing sessions, empowering users to make informed decisions quickly and efficiently.
Streamlined Reporting with Live Dashboard
Say goodbye to manual controls and complex reporting procedures. The live dashboard streamlines the reporting process, enabling users to generate comprehensive reports with a single click. This simplified approach allows for faster analysis and decision-making, resulting in a more efficient workflow.
Your content, naming and program specifics. Session types and progression.

Condensed to personalized pre and post fields specifically designed for end users' reporting needs.

Correctly setting up your data as the number and providing consistent pre and post-field TRENDS are fully automated.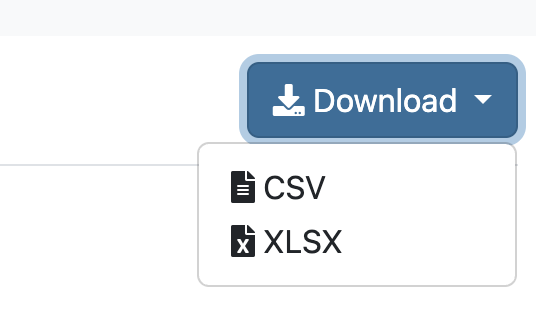 Effortless Management of GPS Locations for Each Session
With the revamped interface, users can now effortlessly manage the GPS locations for each session. The user-friendly pop-up page facilitates the seamless adjustment of GPS locations for individual sessions, providing users with the flexibility to customize location data for comprehensive reporting, analysis, and statistical management.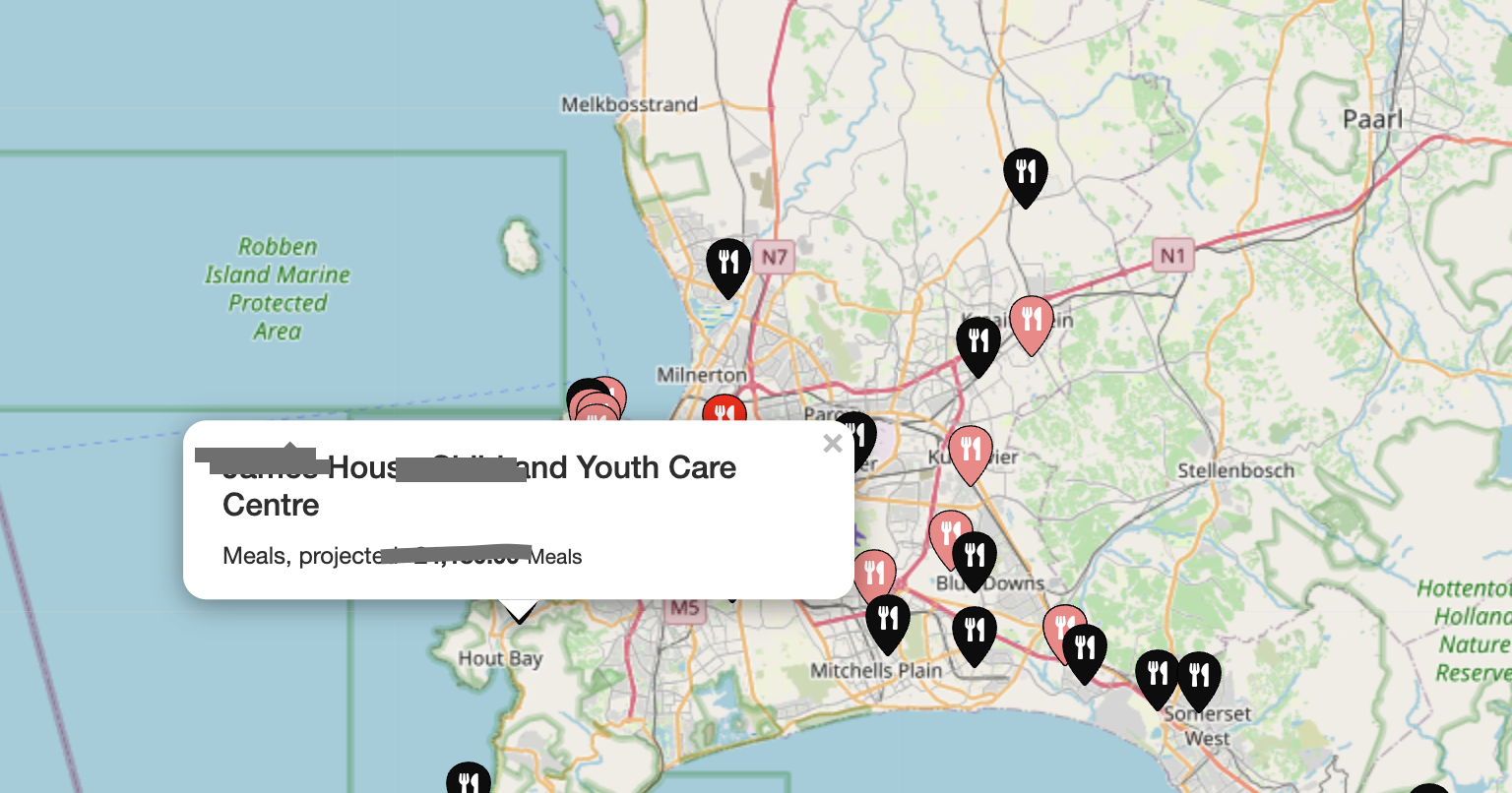 Support for Quick Add and One-Time Sessions
Despite the transition to Grouped Sessions, The Social Collective continues to provide full support for Quick Add and individual one-time sessions. This flexibility ensures that users can effortlessly add ad-hoc sessions as needed, accommodating diverse scheduling requirements with ease.
QR Code for Seamless Participant Engagement
QR codes allow attendees of a session to scan and create their profiles. Participants can conveniently log in and start completing custom reporting fields for each type of session within the group, ensuring a smooth and tailored experience for all users.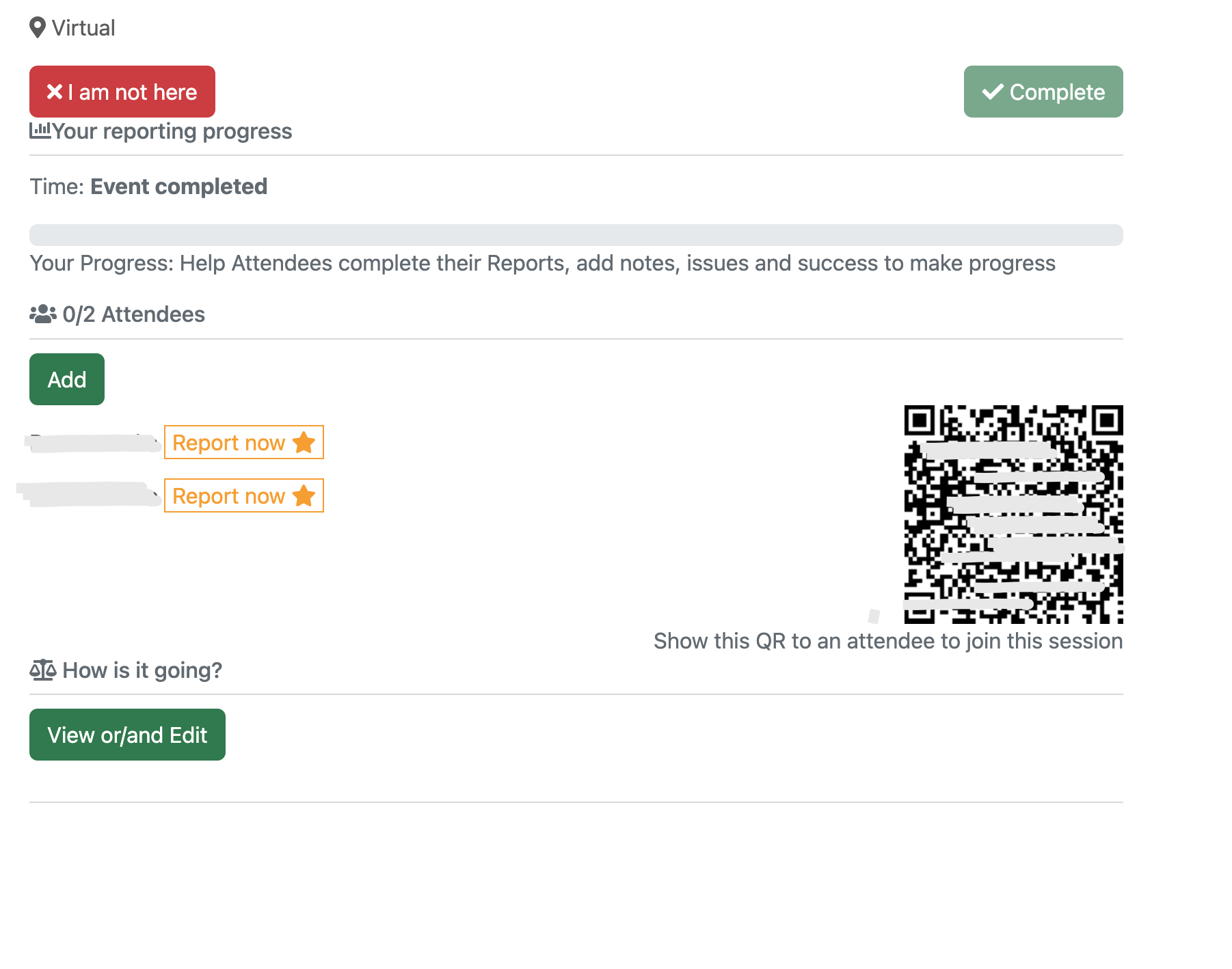 We believe that this comprehensive update will not only streamline your workflow but also enrich your overall experience with The Social Collective. The transition to Grouped Sessions signifies a significant milestone in enhancing user efficiency and elevating the user experience. Thank you for your continued support, and we look forward to your valuable feedback as we continue to refine and enhance The Social Collective.